Coffee is an essential product in Vietnam, and due to its abundance coffee has become engrained into the lives of the Vietnamese. To find the best coffee in Vietnam, we invite you to learn about the history of coffee production and the unique drink variet
History of Coffee in Vietnam
Coffee was first introduced to Vietnam in the 1850s by French colonists. Initially planted on small farms, this quickly changed into large scale production on massive plantations located in the highlands of Vietnam.
Since the first crops, coffee production has continued to expand and even drive the agricultural industry in Vietnam and contributes a substantial percentage to the country's GDP. Coffee is second only to rice in agricultural production.
Domain for sale: Vietnam Coffee – Domain for sale: Vinacoffee.com.vn, Vncafe.com.vn, Vncoffee.vn
The majority of coffee production and processing takes place in Dak Lak Province, a province located southwest of Danang. Buon Ma Thuot, "the capital of coffee", is the main supplier for coffee in Vietnam as well as coffee export. Vietnam has continued to expand coffee production and is currently the second largest producer of coffee, only behind Brazil.
The coffee in Vietnam is mostly Robusta coffee. Robusta is easy to grow with high yields and therefore is quite cheap to produce. Robusta beans are known for their strong earthy flavors and more bitterness than the more expensive Arabica beans. However, the Robusta bean is also known for high caffeination, making it a choice bean for espressos, coffee blends, and instant coffees.
Types of Coffee in Vietnam
Because of the large production of Robusta beans in Vietnam, the majority of coffee drank in Vietnam is of the Robusta variety. As a result, the coffee served is very dense with a strong flavor and high caffeination; you will immediately notice that serving sizes for Vietnamese coffee is much smaller. Additionally, Vietnamese Coffee will often be mixed with sugar and an additional ingredient to mask the bitterness of the Robusta bean. Here are some of our favorite coffee drinks for you to try during your visit to Vietnam:
Vietnam Coffee – Domain for sale: Vinacoffee.com.vn, Vncafe.com.vn, Vncoffee.vn
Black Vietnamese Coffee
Cà phê đen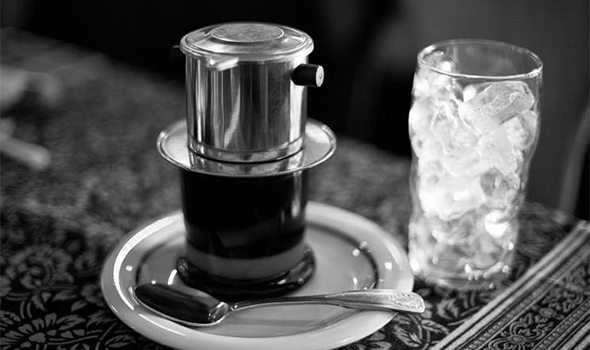 Black coffee is served hot or cold and is often served with sugar to balance the bitter flavor. This coffee is very potent and is served in small cups. Black Vietnamese coffee is for those who want the strongest coffee available.
Iced Vietnamese Coffee with Condensed Milk
Cà phê sữa đá
Vietnamese coffee with condensed milk can be served hot or cold, but our recommendation is to try the iced coffee variety. This popular drink is served throughout the country in a variety of styles. The most popular in the north is called Cà phê sữa phin, which is served in a small brewing tin over a glass and requires you to mix the coffee with condensed milk and pour over ice.
Domain for sale: Vietnam Coffee – Domain for sale: Vinacoffee.com.vn, Vncafe.com.vn, Vncoffee.vn
In Saigon, Cà phê sữa often comes prepared in a tall glass with ice. This variety is also available at cafes in Danang but needs to be requested by adding "Saigon" to your order, "Cà phê sữa Saigon".
If Vietnamese Coffee with Condensed milk is still too strong for you, you can try the drink "bạc xỉu", which is a variety of the drink which contains a splash of coffee. This drink is popular with children and teens, as the coffee is only added for slight flavoring.
Coffee with Egg
Cà phê trứng
This unique coffee blend features Vietnamese coffee mixed with sugar, condensed milk and the yolk of a chicken egg. This blend is typically served in Hanoi and has been a popular coffee choice since the mid-1900s, reportedly created due to the scarcity of milk at the time.
Domain for sale: Vietnam Coffee – Domain for sale: Vinacoffee.com.vn, Vncafe.com.vn, Vncoffee.vn
Best cafes in Da Nang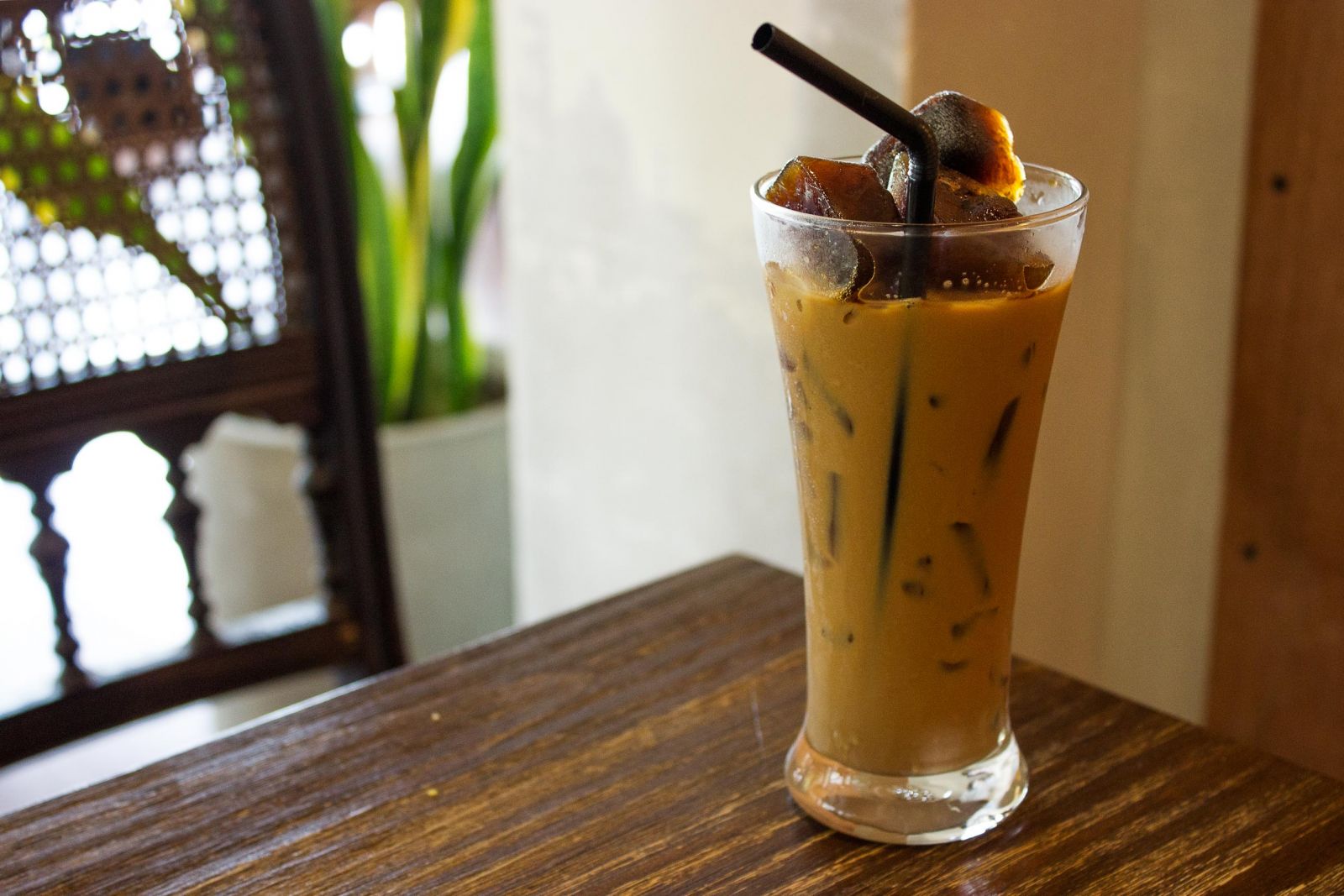 Cafes in Vietnam are abundant on every street corner, from small sidewalk vendors to spacious garden cafes, there is never a shortage of choices for coffee. Arguably the best streets to drink coffee on are Bach Dang Street and Tran Phu Street, both located near the Han River and the Han Market. Here are some of our favorite cafes located around Danang.
Domain for sale: Vietnam Coffee – Domain for sale: Vinacoffee.com.vn, Vncafe.com.vn, Vncoffee.vn